4 steps of the Proof of Concept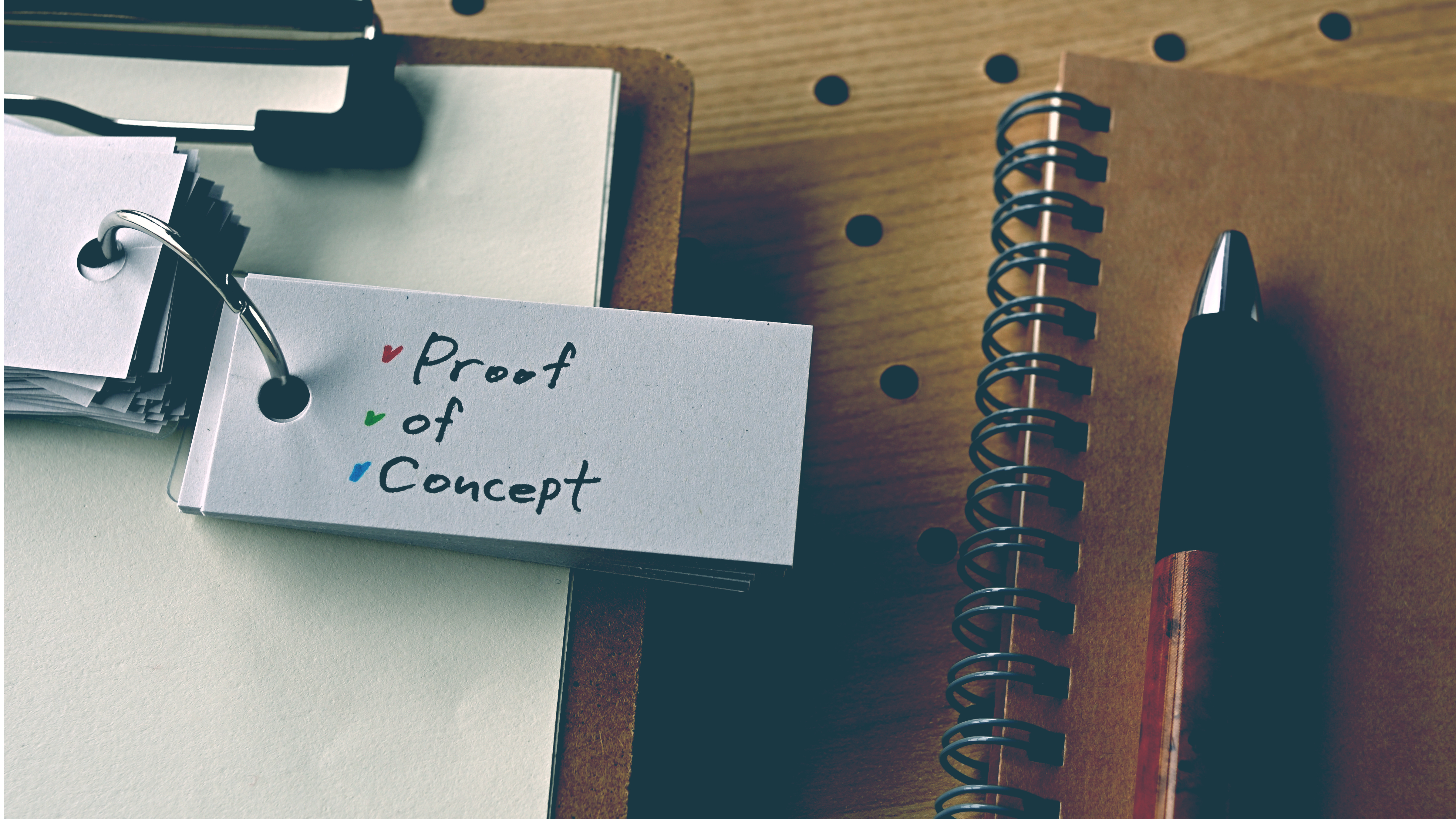 Is RPA good for your organisation? To get rolling on the RPA journey, your organisation will need to see proof that it is a valuable pathway. A good way to demonstrate the power of automation is to complete a PoC.
Talking to customers who are planning on introducing - or are just thinking on the possibilities of - software robots, one of the most asked question is: How does the implementation of the RPA (Robotic process automation) process itself works?
From the business side it seems to be highly technical - from the IT side it is more business oriented: there is truth in both statements, but that is why the introduction of RPA is not like a classic IT implementation project. We recommend the use of the UiPath RPA journey model. It is different from a traditional IT implementation project in many ways. It has different stages as presented on the below figure: Proof of Concept, Pilot, Ramp up, Institutionalize and Sprints leading to a much faster return on investment compared to traditional IT projects. We put much of this approach into practice daily and in this blog post, we present the first step of this model (the PoC).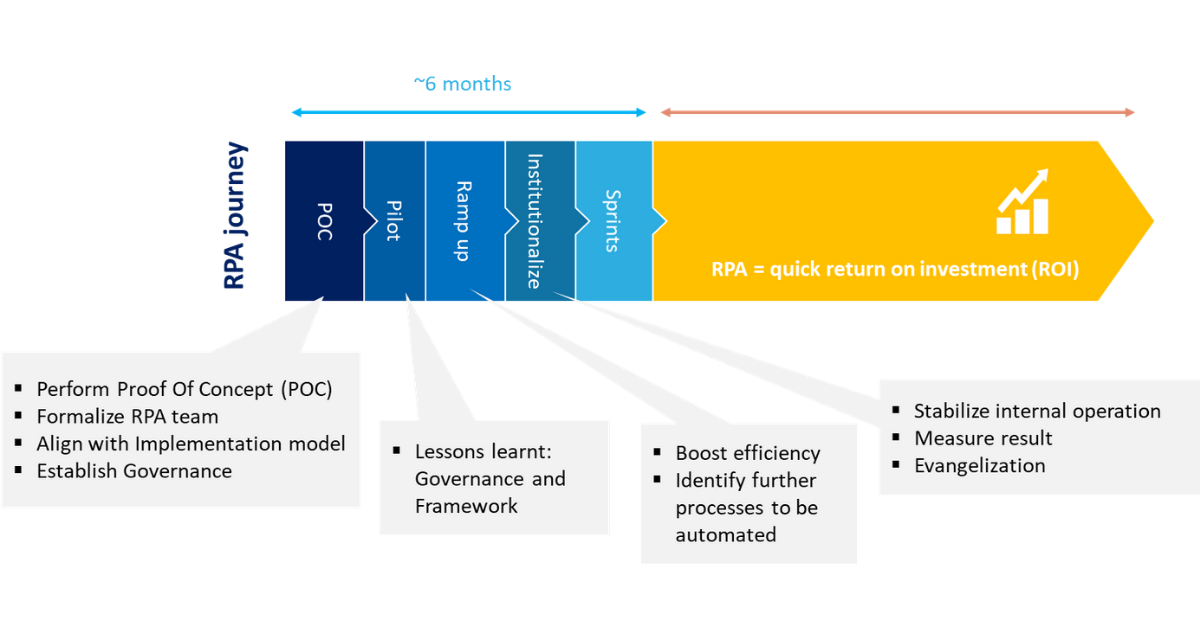 At the beginning stage, our clients are typically concerned with the following questions:
- What is RPA really? What good is in it for us?
- Which of our business processes can it effectively automate? Can it work with our IT systems?
- Can we carry out the automation of these tasks ourselves or does this cause external dependency?
- How much involvement is required from critical business experts / managers?
During the PoC (Proof of Concept), our joint aim is to look for practical answers and draw on our experience to answer these questions. Thus, this is how a PoC looks like with BCA:

1. Getting acquainted
We believe that robotic based process automation can only work well if both experts and managers understand its main benefits and key features. Thus, the very first introductory meeting with the client's colleagues is typically a broader discussion. We aim for it to be interactive as it allows for better understanding and enhanced focus on the actual real customer challenges and questions. During this meeting, we introduce software robots through some real-life examples and - of course - we also discuss which processes are the best candidates for robotization. From this discussion, business-side colleagues go home with a simple homework: collect some good potential processes. The PoC typically implements 3 simpler or 2 moderately complex processes, so the request is to collect at least 5-6 candidates that cover multiple business areas and utilize the functionality of major legacy IT systems.

2. Scope setting
On the next meeting, preferably in a weeks' time, we discuss these candidate processes that were collected. We investigate - together - their advantages and possible challenges from a robotics point of view. To conclude this discussion, we jointly select the 2-3 processes that forms the scope of the PoC.

3. Implementation
Under the PoC we typically implement only the main branches of the processes, we run it only in the test environment – so it can be managed within an acceptable timeframe and budget and no production license is needed for it. Upon request, we are happy to carry out the implementation together with the client's colleagues, thus giving them an insight into the inner workings of a UiPath robot. The implementation ends with a UAT (User Acceptance Testing) – a meeting - through which business colleagues can learn more about the benefits provided by software robots and it helps them to see more precisely how robots can support their work and what potential process optimization steps might be required. During implementation, we also prepare the related documentation (PDD, SSD, implementation guide, etc.)
4. Lessons learned
The Proof of Concept concludes with a leadership presentation and discussion of experiences. We are very happy if - in addition to our presentation - our client's colleagues take a proactive role because their experiences are very important for the next steps and possible RPA introduction.

And why do we believe in it? Because it is fast: It can be done in as little as a few dozen man-days. And because it provides satisfactory practical knowledge and certainty: Following the approach above we have already implemented PoC projects with several of our clients. In each case the feedback has been positive and the concept – following a business side understanding of the benefits and conditions of UiPath-based automation – was met with enthusiasm.
If you would like to have a proof of concept for your organization contact us here.
---
Tags: #rpa; #poc; #uipath; #proofofconcept #process #automatization